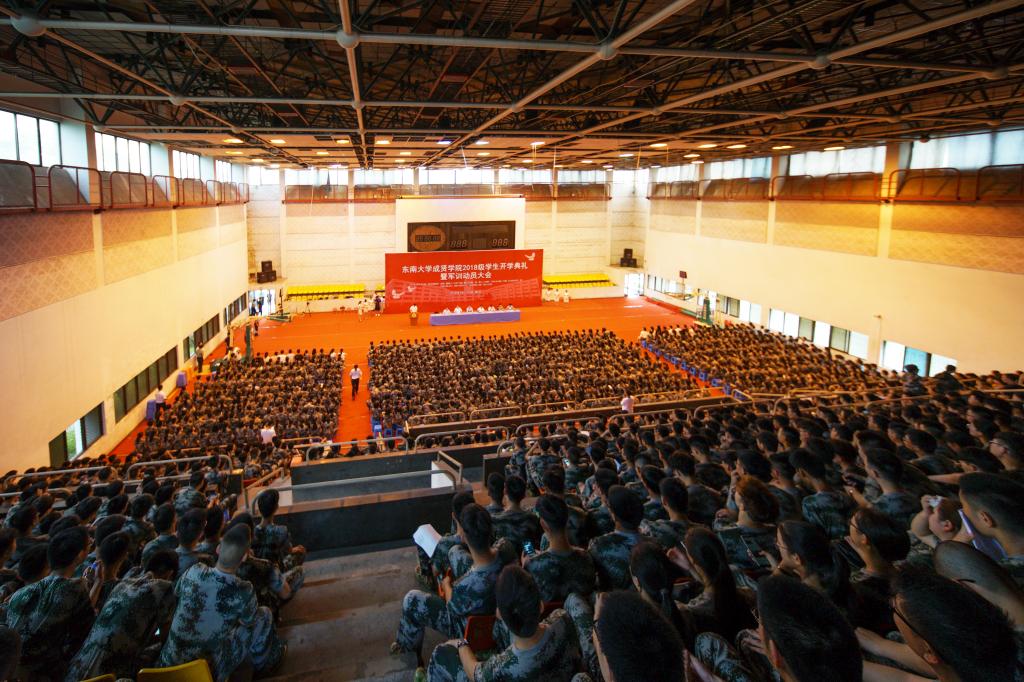 The Opening Ceremony for Students 2018 in Chengxian College
Opening Ceremony for students of Southeast University Chengxian College 2018 was held in the Goto Stadium on September 3rd, 2018, together with a synchronous live broadcast in the Lecture Hall of the Synthetic Building in same time.
Prof. Zuo Wei, the Secretary of Party Committee of Southeast University of CPC; Prof. Zheng Jiamao, Deputy Secretary of Southeast University, President of Chengxian College; college leaders, directors of offices, deans of schools and a number of teachers, as well as 2700 new undergraduates attended the opening ceremony.
The ceremony began with national anthem of China. It was hosted by Dr. Wang Rong, Deputy Secretary of Party Committee of Chengxian College, CPC, Vice President.
Prof. Zheng Jiamao, President of Southeast University Chengxian College, addressed the ceremony. On behalf of the Chengxian College Board and the faculty, he extended a warm welcome to the arrival of newcomers and expressed his wishes towards students. He hoped that the new students will strive to achieve the wonderful life by studying hard and gaining insight into the principles, paying attention to practice, knowing and doing, loving life, daring to fight, and being willing to sacrifice.
The executive vice-president Zheng Jianyong declared the results of the "triple-A Outstanding Students", the "Excellent Student Cadres" and the "Advanced Class" of Jiangsu Province in the academic year of 2016-2017. The Secretary Zuo Wei, President Zheng Jiamao awarded the prizes to the students and groups.