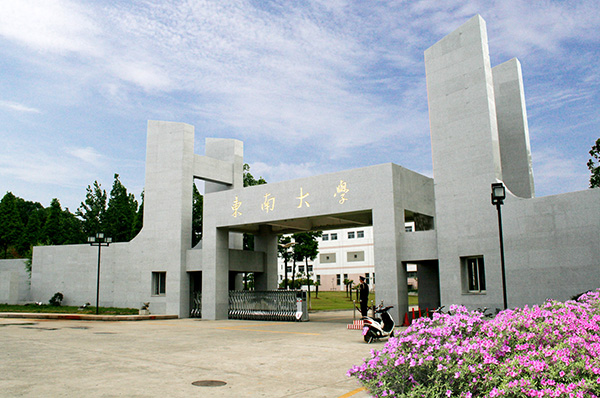 Southeast University Chengxian College (SEUCC), a full time institution of higher learning, was established in 1998 by the century old prestigious Southeast University (SEU) and has been run on the university's brandnew school philosophy and operation mode since its establishment.
Situated in Pukou campus of Southeast University, Chengxian College is in the core area of Nan jing Jiangbei New District of national level. Linked by Metro Line 3 with Jiulong Lake Campus and Si Pailou Campus of Southeast University, Chengxian college is within one hour commuting circle of Nanjing Railway Station, Nanjing South Railway Station and the city center. With a reasonable campus layout and beautiful scenery, the College is an ideal place of learning and self-cultivation for numerous young students. The college has a floorage of 300 thousand square meters and boasts various advanced infrastructures, including a modern library, advanced laboratories, a student activity center, a standardized sports ground, an indoor stadium, football fields, basketball courts, tennis courts and a gymnasium.
Under the guiding principle of high demand for talents, excellent domestic influence, promising employment prospects and strong supporting power, the college adheres its education principles with rational layout of majors, harmonious coexistence and mutual support of different disciplines, thus forming an excellent ecological development of the whole college. The college has 6 schools and one department: School of Architecture and Art Design; School of Electron and Computer; School of Civil and Transportation; School of Machinery and Electricity; School of Chemistry and Pharmacy; School of Economics and Management; and Department of Foundation Courses. Relying closely on the discipline resources and faculty of Southeast University, all the majors are committed to cultivating high-quality practical talents with innovative spirits. While the graduate employment rate remains above 96%, an annual average of about 12% of the graduates are admitted to famous domestic and foreign universities as graduate students. In terms of employment rate and postgraduate entrance examination rate, Chengxian College ranks among the highest in institutions of the similar level in China.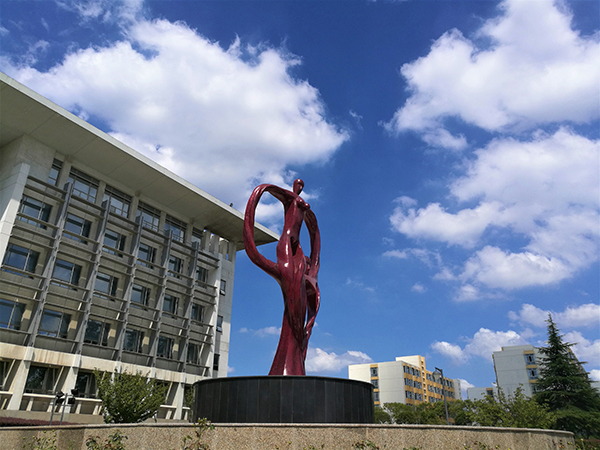 Chengxian College has first-class faculty and administrative team with the core members of experts and professors from Southeast University. The college carries out the policy of recruiting experienced teachers of high professional titles, high academic levels and strong ability of technical innovation as academic leaders and discipline heads, employing high-level talents in relevant fields as counselors of Specialty Construction Commission. Headed by high level academic leaders, joined by young and midaged academic faculty as backbones, together with experts and entrepreneurs of rich practical experiences, every major boasts a team of professional and well-trained teachers who are devoted and vocationally proficient. In addition, the college also has invited a number of teachers of high professional level, including Cheung Kong Scholar professors, experts of Distinguished Young Scientists, Thousand Talents Program for Young Scholars and Doctoral supervisors as chair professors and visiting professors of diverse majors.
Chengxian College carries on the fine century old tradition of Southeast University and adheres to student oriented principle. Aiming at cultivating students to be useful persons, the college spares no efforts to build scientific, reasonable and distinctive curriculum systems which can fully embo-dy its own discipline superiority. The college has actively advanced credit system reform, increased students' freedom of changing majors, and established the minor system for years. To provide enough development space for students with different academic support and diverse developing direction, the college has been implementing level division teaching in some important foundation courses. A variety of teaching methods such as combining doing with learning, case teaching, project driven and on the spot teaching are explored vigorously. The college has also actively probed into various cultivating modes, including best education for best students, school enterprise cooperation and international cooperation. In this way, students have greatly strengthened their practical innovative ability and major core competitiveness in meeting with the high demand of society.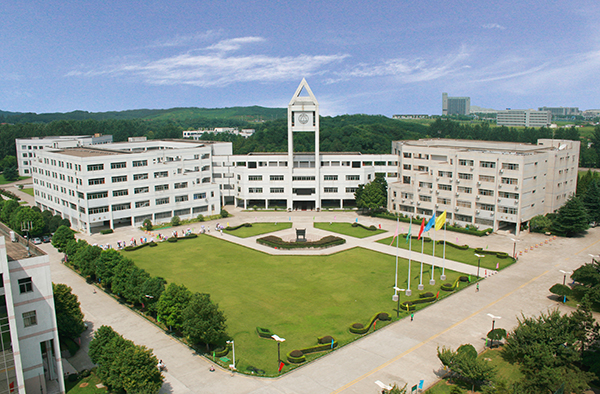 Having the advantage of sharing the resources of international cooperation with Southeast University, Chengxian College attaches great importance to international cooperation and foreign exchanges. The college has carried out various kinds of cooperation and exchanges with famous institutions of 40 countries and districts, such as the U.S. A., Great Britain, Australia, France, Japan, Taiwan and Hong Kong. The forms include exchanges in summer and winter vacations, academic year exchange students, tuition free exchange students, exam free recommendation students of Master programs and programs such as 3+1, 3+1+1 SEUGS, 4+2 Bachelor to Master. Different platforms have been built for students to go abroad for further studies through multiple channels.
Chengxian College has taken forceful measures to push ahead school enterprise cooperation, effe-ctively strengthened the base construction of student employment. Six schools of Chengxian College have signed contract with many famous enterprises, such as Wangbo (A computer software system company Ltd.), Guodian Nanjing Automation co., Ltd, Nanjing Thermal Power Plant, etc., to establish student internship and employment base. More than 1000 graduates are sent to these bases to accomplish their internship each year. In 2017, subsidized by Taicang municipal government, BadenWuerttemberg Cooperative State University (DHBW) in Germany, German run enterprises in Taicang City and Chengxian College, the four-sides cooperative undergraduate program of dual system model was launched with the aim to cultivate high-level technique and management talents.
Chengxian College was awarded the honorary title Jiangsu advanced college of teaching and wo-rk and has been listed as a pilot unit of corporate governance of national public institution. In sa-mpling assessment of specialties carried by Jiangsu Provincial Department of Education, Cheng xian College has been listed as the first with straight A for many times.