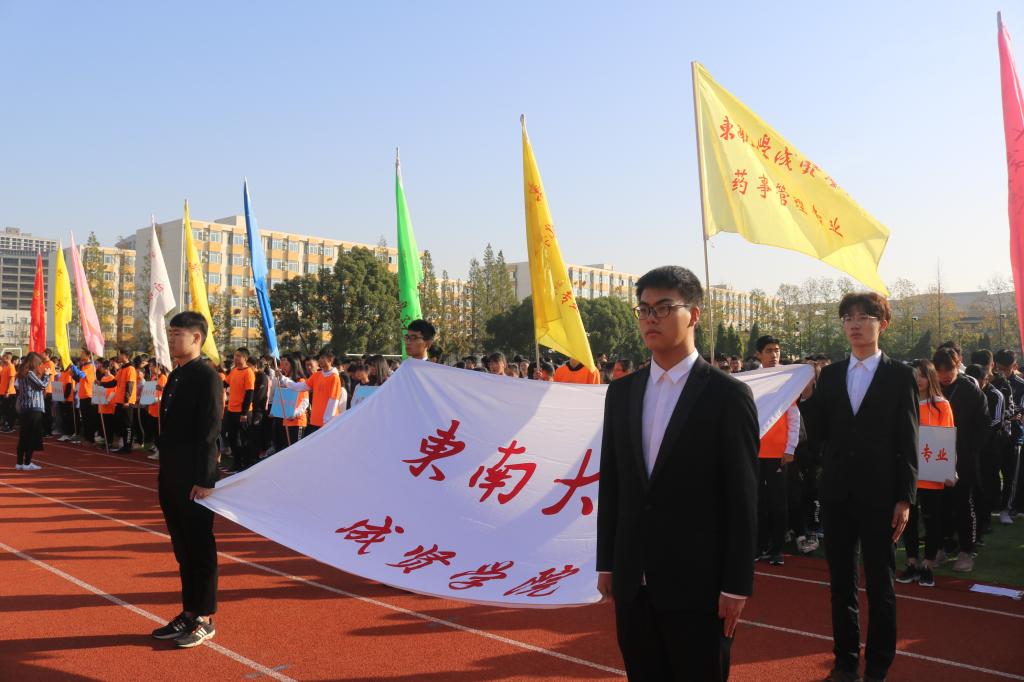 The 14th College Athletics Games of Southeast University Chengxian College
The 14th College Athletics Games of Chengxian College was held in the college track and field stadium on October 27th. The participating teams marched neatly into the stadium.
Firstly Prof. Xu Yue, the Secretary of Party Committee of Chengxian College of CPC, addressed the game. On behalf of the Chengxian College leadership, he extended a warm welcome to all the teachers and students attending this Games and put forward hopes and requirements for this sports meeting. Then the "Top Ten Athletes" was commended, who were selected for their outstanding performance in physical activities and a team of Chengxian College was recognized for winning the champion in 2018 Jiangsu University Campus Basketball League Competition (Independent College Group). Following, six teachers were given commendation to"Sports Activists". Then the student representative Wu Haozhang, from Automotive major, Class Two 2015 and the teacher representative Xu Xiaohu, from the Physical Department, solemnly swear on behalf of athletes and referees. Finally, Prof. Wang Qiang, Secretary of the General Branch of the Physical Department of Southeast University of CPC, announced the opening of the Games.
After the opening ceremony, more than 800 athletes started the game. They fought bravely and struggled hard. In the end, the team of transportation major won the team champion, the team of civil engineering won the second place and the team of mechanical design majors won the third.