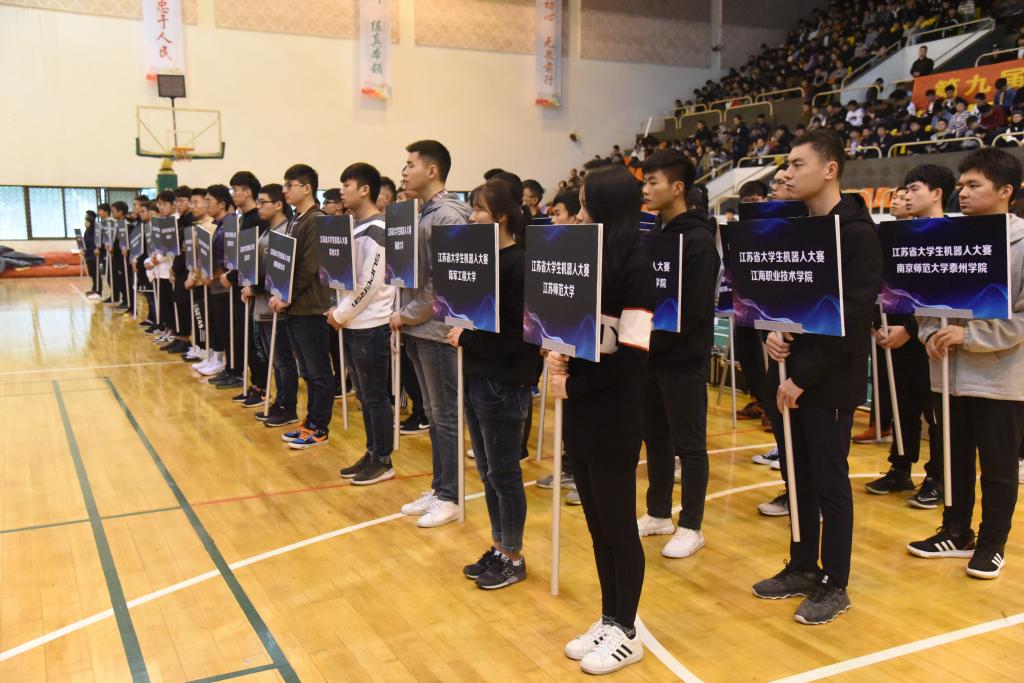 Student Teams in the Robot Contest
The 9th Jiangsu University Robot Contest was held in Chengxian College on November 3rd to 4th. More than 700 teams and more than 2,000 teachers and students participated in the contest. They came from Southeast University, Nanjing University, PLA Army Engineering University and other famous universities. It was reported by many famous media in Jiangsu Province, such as, Jiangsu Satellite TV, Xinhua Daily, Nanjing Daily, Yangzi Evening News, Jiangsu Science and Technology News, etc.
The contest was guided and hosted by the Education Department of Jiangsu Province and Jiangsu Science and Technology Association. It was co-organized by Southeast University Chengxian College and Jiangsu Automation Society. The contest has established 10 major projects, 34 sub-projects, including industrial robots, aerial robots, underwater robots, sports robots, cultural and leisure robots and simulation robots, etc.
In this competition, the team from Chengxian Collge has achieved excellent results: winning one first prize (champion), four second prizes and four third prizes.