On November 28th, a special democratic life meeting participated by the leadership team focused on the educational theme of "Remain True to Our Original Aspiration and Keep Our Mission Firmly in Mind" was held at Southeast University Chengxian College
Zheng Jiamao, the group leader of the fourth steering group of the theme education group of the Party Committee of Southeast University, Li Heyu, Deputy leader of the fourth steering group and all leaders of Chengxian College attended the meeting. Zheng Jiamao is also the deputy party secretary, vice chairman of the board of directors and principal of Chengxian College. The meeting was hosted by Xing Jihong, secretary of Party Committee of Chengxian College.
At the meeting, Secretary Xing Jihong first made a report on the preparatory work before the democratic life conference. Subsequently, members of the leading group spoke one by one and carried out deep self-criticism in terms of ideology, politics, style, ability, and integrity in accordance with general secretary Xi Jinping's requirements of "Four Comparisons" and "Four Checks". Members of the leading group conducted sincere mutual criticism and pointed out the problems and deficiencies frankly.
Zheng Jiamao fully confirmed the effects of this democratic life meeting, pointing out that the leading group of Chengxian College had closely followed the main line. He demanded the members of leading group to consolidate the effectiveness of theme education, continue to attach importance to the study and research of issues, implement the rectification and fully promote the construction goal of "building a first-class application-oriented university and cultivating first-class application-oriented talents".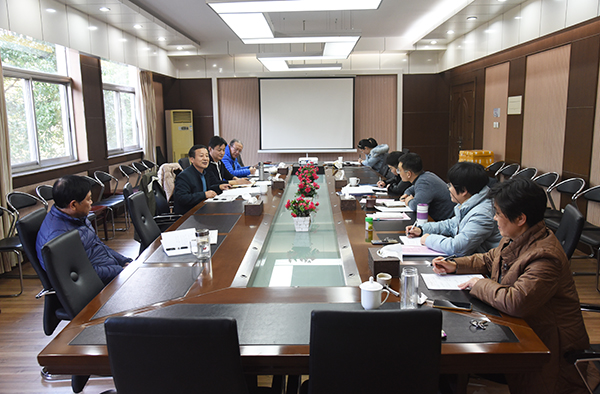 The meeting